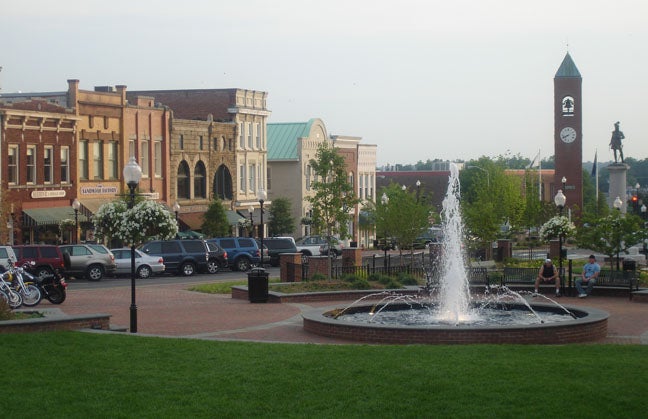 When you love where you live, every day feels like a breath of fresh air. At Brown Haven Homes, we don't just build the highest-quality living spaces — we build them in the highest-quality towns, too. Nestled into northern South Carolina, Spartanburg is a spectacular place to call home.
Filled with an unmistakable southern charm and spirit, Spartanburg is where families of all sizes settle in and live their best lives. In a spacious and comfortable Brown Haven home, the grass is greenest in your own front yard... Take a look at a few of the greatest things about this one-of-a-kind town:
Local Events: When you're here, there's never a shortage of fun things to do and discover. From Jazz on the Square to local plays and musicals, to the incredible Community Fall Festival, Spartanburg residents love coming together to celebrate all of the wonderful things that make this town a collective family.
Bicycle Friendly: Did you know that Spartanburg is South Carolina's first bicycle friendly community? If cycling is a big part of your life, whether, for transportation or leisure, this town is the place for you. With an abundance of bicycle lanes and gorgeous cycling trails, your passion for the sport will flourish here.
Parks and Preserves: Just outside of your Brown Haven home, the natural world is waiting with open arms. Head outside and enjoy the many stunning parks and preserves! From Cottonwood Trail to Mary Wright Greenway, to Tyger 10 Park, there are sensational trails to satisfy your outdoor needs.
Carolina Panthers Training Camp: Hut, hut, hike! If you're a football fan, summers in Spartanburg will be unforgettable. From July to August, fans are welcome to watch the Carolina Panthers prepare for their upcoming season at training camp on Wofford College's campus. Bring the family for the fun fan events!
Arts and Culture: From performance venues to galleries and exhibitions, Spartanburg understands the cultural significance of great art. Whether you enjoy spending a quiet day at a museum or showing off your talents at an open mic night, there's something unique here for everyone to fall in love with.
Vibrant, family-friendly, and warm, Spartanburg is a place like no other. From local events to scenic excursions, the moments that you and your family share here will shape the story of your lives. All of us at Brown Haven Homes can't wait for you to see what this town has waiting for you! For more information on our homes in Spartanburg, and getting your new life started here, please visit our website, or give us a call at 609-420-3151.